I have re-coded the information the mini-profile next to your post.
It displays the same information, just in a different order.
Old preview: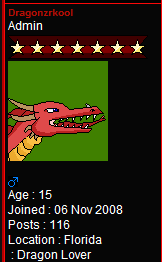 New preview:
This is to make all information closed in together, and easier to read.
(You may have noticed the user's name is larger too)
However, the coding made it so you are not allowed to click the user's name in that mini-profile to access their main profile.
Instead you must use this button:
As for the warning gauge and other things like titles, I'm working on fixing the duplicates of them. I hit a bug, not in the coding, but the administration interface itself. It seems to be a server problem.
It will be fixed ASAP.